1657 Route 116

Spring Grove, PA 17362

Phone: 717-916-4900

E-Mail:

This email address is being protected from spambots. You need JavaScript enabled to view it.


Current News
Clubhouse Hours of Operation: April -- October
April & May: 8 AM - 5 PM
June, July & August: 8 AM - 6 PM
September & October: 9 AM - 4 PM
If inclement weather clubhouse will be closed.
*After hours please use the payment drop box located on the back side of the building next to the pull carts.
Clubhouse Phone Number: (717) 916-4900

In 2018 the front 9 starting converting to a community park with the stream restoration project of the creek that flowed through the front 9. The back 9 will remain open for play. Please continue to enjoy golf on the back 9.
The longest tee the back 9 plays to 2,041 yards at a par of 32.
The back nine gives you the opportunity to use all your clubs since it includes 5 par 4's ranging in length from 265 yards to 373 yards. The terrain on the back nine is more of a gentle sloping character.
Gas carts are available for rent.
---
Greens Fees
Weekdays April – October
9 Holes - $ 13.00
18 Holes - $ 19.00
Weekends / Holidays April – October
9 Holes - $ 15.00
18 Holes - $ 21.00
Twilight Rate - After 3 PM
$16.00
Seniors 65 and Older, Veterans and all Jackson Township Residents
9 Holes - $ 11.00
18 Holes - $ 17.00
Junior Rate 16 and Under
9 Holes - $ 9.00
18 Holes - $ 15.00
Equipment Rentals
Hand Pull Cart:
Included with Greens Fees.
Gas Riding Cart:
$8.00 per nine holes.
$12.00 per eighteen holes.
Golf Club Rentals
$4.00 unlimited play (limited selection).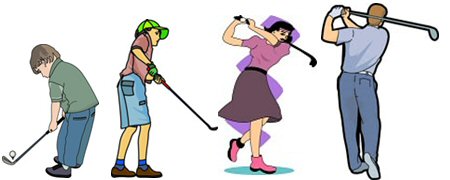 Little Creek is a great place for the family to enjoy the sport of Golf. Unlike larger public and private courses, Little Creek offers a slower pace where teaching and learning are emphasized.
Tournaments, Leagues and group outings are available. If you are interested in a reservation or scheduling a Tournament or League event please leave your contact information with the Clubhouse attendant or call the Clubhouse @ (717) 916-4900.


---